Thanks for your interest in donating to our campaign!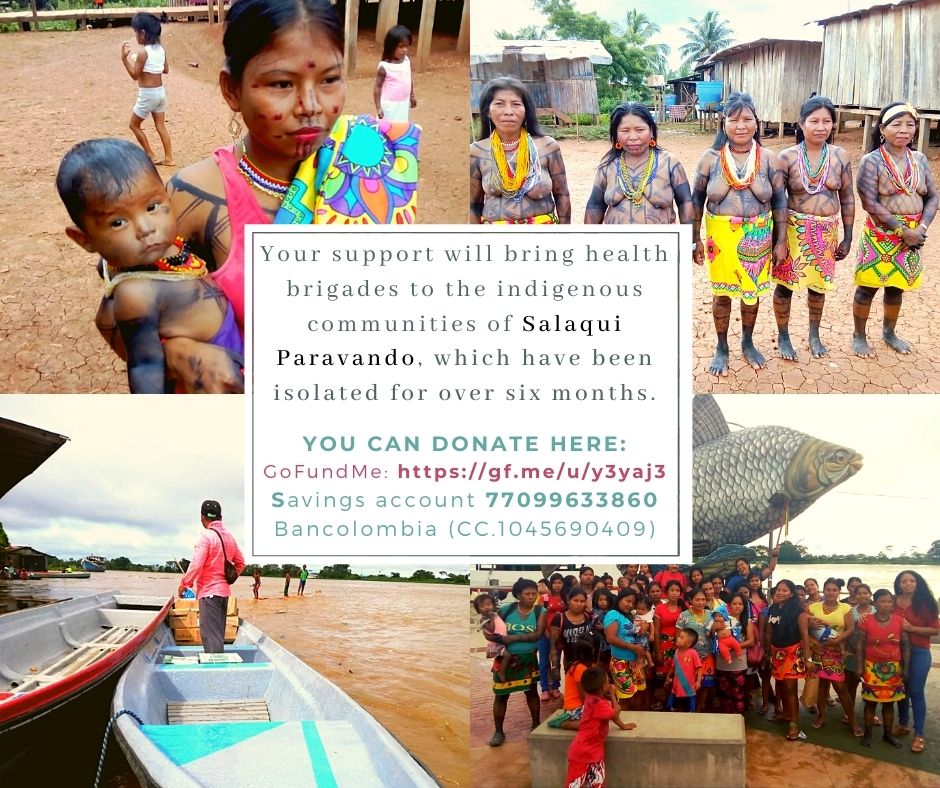 No matter how much you can donate, each contribution brings us a little closer to bringing basic health care to seven indigenous communities in Salaqui Paravando, which have been affected by more than six months of isolation due to the COVID-19 pandemic.

To facilitate the process, we have enabled two ways to make your donations. International donations can be made through our campaign on the GoFundMe platform; donations from Colombia can be made by bank transfer to Bancolombia. For more information, click here.
Do you want to know how donations are being administered? Are you interested in the activities we are carrying out for the campaign?

Click here to DONATE